Sto Group
A future-oriented company knows how to put their own history in the proper context. Because future cannot exist without a past.
Company history

1936
Wilhelm Stotmeister acquires the cement and lime factory

1955
License acquisition for synthetic resin plasters and start of the production in Weizen

1961
Opening of the first subsidiary in Markgröningen

1962
Birth year of the brand of Sto: founding of Stotmeister & Co. Farben und Baustoff KG

1966
The first external thermal insulation composite system from Sto launched on the market

1970
Beginning of the export business

1972
First subsidiary in Switzerland

1979
Establishment of the subsidiary in the United States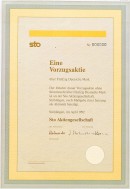 1988
Conversion of Stotmeister GmbH in the Sto AG and inclusion of all subsidiaries in the AG

1992
IPO of Sto AG

1996
Establishment of StoCretec GmbH

1997
Completion of the new building of communication (K-Building)

1999
Certification according to DIN EN ISO 14001 at the site of Stühlingen

2000
Foundation of the first subsidiary in Asia

2002
Merger of Sto and ispo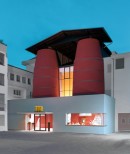 2003
Completion of the new production site at Weizen

2005
StoVerotec acquires the natural stone quarry Hemm.Stone GmbH

2006
Opening of the visitor centre "Info factory" with 800 square meters at the site of Weizen

2008
Construction of additional production sites in the United States and Austria

2010
The Sto group started the production of insulating material on the site Lauingen

2011
Revenue record: total turnover of the Sto Group, at EUR 1.1068 billion, passes the one-billion mark for the first time in 2011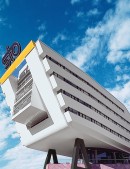 2012
The Sto SalesCentre in Vienna, built to the passive house standard, is awarded the climate gold medal by the Austrian Federal Ministry of Agriculture, Forestry, Environment, and Water Management as part of a climate protection initiative

2013
Sto AG becomes Sto SE & Co. KGaA, a partnership limited by shares

Acquisition of natural stone works Neumeyer & Brigl in Eichstätt, Germany. That makes it the second company from the natural stone industry to join the Sto Group, along with the StoVerotec subsidiary HemmStone
2014
The Brazilian subsidiary Sto Brazil is founded

The "Werkstatt" opens in London as a meeting point and place for inspiration and creativity for architects

Reorientation of StoVerotec's sales activities in Lauingen and re-branding as Verotec GmbH, a Sto Group company

2015
Innolation SAS starts intial operation of new insulant production facilities in Amilly, France

Both natural stone companies in the Sto Group, Neumeyer & Brigl and HemmStone, merge under the name VeroStone GmbH
Contact Sto
Please contact us if you have any questions or enquiries about Sto products, systems and services.


Call: +971 55 26 18 735